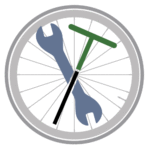 Women's Bike Clinics!!!!
Join the Onondaga Cycling Club as they host two bicycle clinics just for women!  You do not need to be a member of the OCC to take advantage of these opportunities, so feel free to bring some friends!!!
Come learn some of the basic skills you need to know for roadside repairs and home maintenance.
Changing a flat, pumping your tires, fixing a dropped chain, adjusting your brakes, and a pre-ride bike check are just some of the skills you will learn!
The first clinic held on 4/5/12 was on basic maintenance. The second one will be on fixing flat tires.
Come learn how to change your own flat tire!
Bring your own wheel (with tube and tire on it) and tire levers, we'll have bike pumps for you to use.
What:  Women's Hands-on Flat Changing Clinic
When:  Thursday, April 19, 2012 – 5:30 – 6:30pm
Where:  Fleet Feet Community Room, 5800 Bridge Street, East Syracuse, NY
Who:  Andy and Helene Schmid, members of the OCC
Please RSVP if coming to:  
andy@ifixbikesny.com
 (please state name of clinic and number of people coming)
Tags: WOMEN'S CYCLING