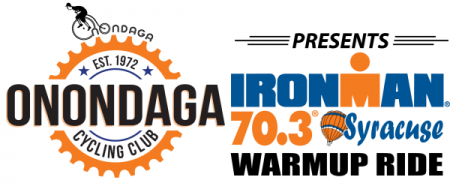 It was a great time last year so why not do it again. Our May 30th Club Ride is from Jamesville Beach and will do the Iron man 70.3 course with a picnic to follow. To register for the event and get additional details go to https://www.bikereg.com/occ-ironman-703-warmup.
Although it says that it is an Ironman Warm-up, it is NOT a race and there is a 22 mile option not to mention a bunch of our rides go by here, so makeup one of your own. There will be ice cream at the DeRuyter General store, which is at the half way mark for those of you doing the 56 option. Also, there will be food and fun back at the park. Here is link to the map for the ride.
Feeling lucky? We will be holding a few raffles with prizes from our local bike shops. So don't miss the fun all for only $20. Register today to avoid the $10 day of late fee.