From time to time the club gets information about upcoming rides that may be of interest to our members.  As information becomes available, they will be posted here along with the appropriate links (in chronological order). 
Weekly Rides:
Wednesday Night Worlds!  (Formerly the Tuesday Night Training Series)  -  Every Wednesday night from May through September
Download the 2013 Flyer: Wednesday Night Worlds!!!
Rides start promptly at 6:00.  Sign in at 5:45.  You will need to hold a USA Cycling License or purchase a one-day license for $5.  Each rider will need to pay $1 per ride to cover the USA Cycling Insurance surcharge.  THIS FEE WILL BE WAIVED FOR JUNIORS.  Those interested in purchasing a USA Cycling license on-line may go to www.usacycling.org
Rides will start from Ray Middle School in Baldwinsville:
7650 Van Buren Rd, Baldwinsville, NY 13027
Annual Rides of Interest: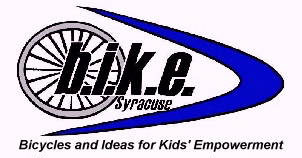 The b.i.k.e.Syracuse Cycle de'Cuse Swinburne Memorial Ride provides 3 ride options for bicyclists: a 10 mile, 20 mile and 40 mile ride.  Ride one of these routes or ride them all.
Registration opens at 7:30 a.m.  Registration is located at the pool area of Burnet Park, Syracuse, New York.  Proceeds benefit "b.i.k.e. Syracuse" programs, whose mission follows:
"Our youth bike program supports education and teaches personal responsibility, achievement and confidence through Adventure, specifically biking. We work with disadvantaged children between the ages of 8 to 14 through a program of Adventure – bicycling and learning through experience.  
Adventure is not only hanging on a rope on a side of a mountain or participating in a biking road ride/race or riding a mountain bike down a steep ravine…. Adventure is an attitude that we apply to every part of our lives.  Facing new challenges, seizing new opportunities, testing our resources against the unknown and unpredictable; and, in the process, discovering our own unique potential."
---

The Newland Center will host its first annual Ride for Literacy on June 15-16, 2013. The Ride for Literacy is a two-day ride in Madison County through some of the most historic, scenic and safe roads in Upstate New York. This is a ride – that participants of all cycling levels can accomplish – not a race.
The ride covers 35-40 miles each day, with an optional 16-mile loop at the end of day one. The ride begins at the Erie Canal Museum in Chittenango at 9 a.m. on Saturday, June 15, overnights at Colgate University and returns to Chittenango by 4 p.m. on Sunday, June 16. Two-day riders are encouraged, but one-day riders are also welcome.  Cyclists will enjoy full support with water stops and a sag vehicle as they follow roads and turns described on daily cue sheets and brightly marked on the pavement.
Registration for the Ride for Literacy is $25. Riders are asked to raise a minimum of $250 for a two-day ride and a minimum of $125 for a one-day ride. Riders are encouraged to raise as much as they can to support the adult literacy programs of The Newland Center. Prizes will be awarded to the highest individual fund raiser, and the highest fund raising team of two or more riders.
Riders can register for the ride on the Newland Center website at www.thenewlandcenter.org. For more information about the ride, contact Glenn Ivers, ride coordinator, at (315) 378-5276, givers@twcny.rr.com
---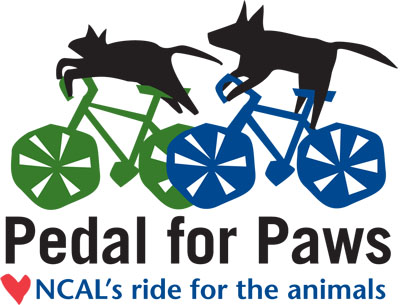 Each year during the last week of June, a group of cyclists and animal lovers depart on a Tuesday morning from West Chester, PA on a 5 day, 500 mile charity bike ride to support local SPCAs and Animal Shelters along their route. The event is called Pedaling4Paws.
The 2012 Pedaling4Paws ride is from Tuesday, June 18 to Saturday, June 22, 2013. Is this the year you join us for a few hours, for the day, for the whole ride?
The trip goes through 7 counties in Pennsylvania and 5 counties in New York, and it arrives at the Canadian border in Ogdensburg New York in the early afternoon 5 days after departing.  Each year, the founders of the event invite others to join them on the ride and to help raise money and awareness for the SPCAs/shelters. You can follow their progress (or review past years) by visiting their blog and Facebook page.
How can you get involved?
---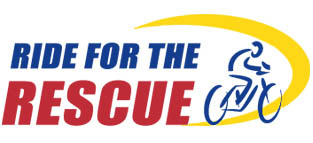 The need is greater than ever at the Rescue Mission and we need your support. The easiest and most fun way to help…Bring a friend to Ride for the Rescue!
You can register, start a team, sign up as a virtual rider, and begin your fundraising all in one spot. If you haven't already, please stop by and check it out at www.ridefortherescue.org! Get a head start on summer and register today!
Join us at Long Branch Park in Liverpool on Saturday, June 29, 2013.
Join us at the Rescue Mission in our mission to share hope, end hunger and homelessness, and change lives in our community, one person at a time, by taking part in Ride for the Rescue.  Walk, Run, or Ride to change lives
The Rescue Mission is working harder than ever to end hunger and homelessness in our community and we need your support to continue these efforts. Join us in our mission to share hope, end hunger and homelessness, and change lives in our community, one person at a time, by taking part in Ride for the Rescue.
We have expanded Ride for the Rescue to include riding, walking and running so that every level of athlete and non-athlete can take part. And, we still have the virtual participant option where you can register, fund raise and change a life while not leaving the comfort of your home. Participants can choose from seven different routes: the short Family Fun Ride, 10, 20, 40 or 62 mile rides, the 2 mile 'Walk in the Park', and new this year is a 5k run.
Register here.
Who will you invite to join you?
---

Join people, of all ages and from all over the country on July 7-14, 2013 for the 15th annual, 8-day, 400-mile, Cycling the Erie Canal bike tour across New York State along the scenic and historic Erie Canal, named a National Heritage Corridor. Enjoy great scenery, interesting history, and unparalleled cycling. You'll experience the canal and enjoy canal historians' stories about the people, places and things that made life along the Erie Canal so unique in its day and so important to the history of New York State and the country. Register now.
The Ride
You'll cover 40 to 60 miles per day, about 2/3 on asphalt or compact stone dust on completed portions of the Canalway Trail, the rest along public roadways with good shoulders. This is a great tour for riders of all abilities. Most days, the route follows the canal along level ground. There are a few rolling hills and two long, gradual climbs in the Mohawk Valley. Overnights will be at Buffalo, Medina, Pittsford, Waterloo/Seneca Falls, Syracuse, Rome, Canajoharie, and Schenectady.
The Rider Handbook
Check out our Cycling the Erie Canal Rider Handbook - your compehensive guide to preparing and participating in this year's tour.
The Erie Canal
In 1825 it was called the "Eighth Wonder of the World," a man-made waterway that stretched into the western wilderness to touch the Great Lakes. This tour will follow the towpath along sections of the original Erie Canal and the "canalized" Seneca and Mohawk Rivers through historic villages, rural pastures, old locks and abandoned aqueducts. Today, the Erie Canal and the villages along it are being rediscovered as a unique and easily accessible corridor with a rich role in the history of Colonial America, the American Revolution, commerce, and women's rights.  For more info: www.ptny.org/canaltour
---
The Tour de Keuka is scheduled for July 13th. Ride through the scenic region of Keuka and many surrounding lakes. This is our 9th year holding this event to cure diabetes. You can find out all the information at www.tourdekeuka.com.
Ride as short as 12 miles or commit to a full century. There is an event for everyone. Along the way Tops and Coke have teamed up to provide you all the food and drink necessary. Rest stops are located at about 20 mile intervals. Kingsbury Cyclery provides all the on road support with tube tires and minor repairs.
Following the ride Corning catering will offer a complete post ride dinner.
Come join us for a spectacular event. All donations go directly to JDRF.
We hope you enjoy our new website and fundraising software.
---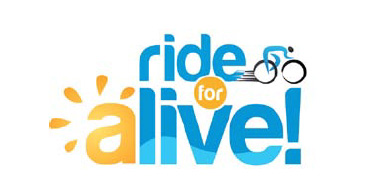 The first annual fundraiser the Ride for Alive! will be held on July 13, 2013.
Join us in our efforts by committing to participate in our first annual fundraiser the Ride for Alive! on July 14, 2012. Participants can choose 10, 25, 50 and 100 mile distance and cycle around some of the most beautiful lakes in the Finger Lakes Region of New York State. Your commitment to this ride and fundraising for this event will benefit the programs of the Alive! Foundation in your communities. It is our goal to reach as many cancer survivors as possible.
Let's peddle towards cancer survivorship. Ride for Alive! is a non-competitive ride for cyclists who are committed to cancer survivorship. Ride as an individual, start a team, join a team or sign up to volunteer, but either way it is sure to be a fantastic experience and memorable event.
Go to www.rideforalive.org for more details and to register or contact Julia Wamp at julia.alive1@gmail.com or 917.837.7431.
---

Join us for the Third Annual ARISE & Ride at the Farm on July 27, 2013 as we cycle and play in support of the year-round inclusive recreation programs offered at ARISE at the Farm!
Event Details
When: Saturday, July 27, 2013
Where: ARISE at the Farm (1972 New Boston Road, Chittenango, NY 13037)
What: 25- and 12-Mile cycle rides in the morning through the Chittenango countryside and a Farm Festival in the afternoon featuring horseback riding, a high ropes course, hay rides, face painting, and much more!
Start a Team
Gather your friends, family, and co-workers to start a team! Together, your ride will bring even more fun and adventure to children and adults with disabilities in Central New York. There will be exciting prizes for the largest team and the top fundraiser!
---

Join cyclists from all over the country for the 8th annual 6-day, 200-mile Great Hudson Valley Pedal:  July 30-August 4, 2013 – through the historic Hudson Valley. The Hudson River Valley has long been celebrated as one of the most picturesque river valleys in the world!
The Ride
The Great Hudson Valley Pedal is designed for fun and relaxation and to acquaint you with the richness of the Hudson Valley. You don't need to be an expert to participate in this tour but you and your bicycle should be in good physical condition. You'll cover 35-45 miles per day. Elevation changes are moderate. The route has been carefully selected for optimal bicycling but, especially as the tour approaches NYC, some busy roads are inevitable. For more info www.ptny.org/hudsontour
---

St. Andrew's Camp 2nd Annual Bicycle Ride – Saturday,  8/24/13
St. Andrew's Camp is on the north shore of Oneida Lake, about 5 miles west from Sylvan Beach.
The ride is fully supported with SAG wagons and rest stops.
Riders can choose from three available distances: 12 miles, 30 miles or a metric century, each starting and ending at the camp.
Each route offers beautiful venues of lakes, rivers and countryside throughout the scenic roads north and east of Oneida Lake.
A Pavillon at Delta Lake State Park provides the midpoint rest stop for the metric century.
Fees include a post ride barbecue and free t-shirt.
REGISTRATION: www.saintandrewscamp.com
FEES:
Individual rate:  $100.
Team rates on sliding scale as follows:
2-4 riders = $90 each
5-8 riders = $80 each
9 or more = $70 each
Comments from last year:
Bridget said:   "I am still thinking back on some of the beauty of that route!  It was great."
Amy said:  "What a wonderful day!  PERFECT."
Accommodations are available in the dormitory for a nominal cost of $30/night for out of town participants and guests, on a 1st come 1st serve basis.
A Friday evening Pasta dinner is offered FREE for overnight riders with a nominal cost for family and friends (call 315.675.9771).
Many nearby attractions are available for out of town family and friends to do during the ride, including: Sylvan Beach Amusement Park, Main Street Sylvan Beach lined with ice cream stands, stores and restaurants,  Harden Furniture Factory outlet store,  Destiny in nearby Syracuse, Jordanville.