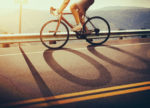 This year's Fall Charity Century will be held on Saturday September 10th, 2016 at Carpenters Brook Fish hatchery, 1672 Route 321, Elbridge, NY 13060.
This year there are four ride distances; 100, 62, 37 and 20 miles, and as always there is a great post ride BBQ at the finish!
If you've never ridden a century before, then this is a great route to start with.  It's relatively flat with some rolling terrain, supported rest stops and a route that takes you through some great Central New York Locations.
All of the rides are on www.ridewithgps.com
Full century: http://ridewithgps.com/routes/1608564
Metric: http://ridewithgps.com/routes/1608600
37 mile: http://ridewithgps.com/routes/1608639
20 mile: http://ridewithgps.com/routes/5937793
Registration www.bikereg.com/occsamaritancenter
Proceeds from the event will be supporting The Samaritan Center which is a 501(c)3, interfaith effort of community members committed to serving the hungry and those in need in order to promote their welfare dignity and self sufficiency.
Tags: century, charity, Health & Fitness, recreatation