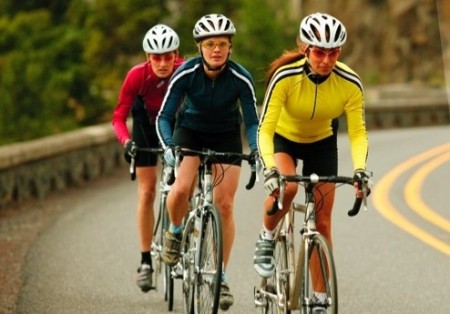 Membership has its privileges!
As a member of the largest cycling club in Central New York,  you'll have the opportunity to meet people who share your passion for cycling!  You'll almost always find someone on a ride with similar abilities as you, and club members are always willing to stop and help if the see a fellow rider with a flat or other mechanical problem.
In addition to the camaraderie, there are other benefits:
A well planned ride calendar of staffed rides including:
2 Cycling Races sponsored by the club each year (Syracuse Race weekend in May and the Syracuse Grand Prix Cyclocross in October)
Annual Bike Fair showcases new equipment, special rides and cycling related information as well as providing an opportunity to meet other members of the club.
Discounts at local area bike shops
Annual awards banquet and meeting (usually in mid-January)
Insurance coverage for club members at club events
An annual Vacation Ride, organized by club members, usually in August and in a different location each year.
Sponsorship and use of a Winter Training Facility (from November to April)
Quarterly newsletter
A resource for beginning riders and those new to the sport
Web-based access to numerous regional cycling events and activities
Membership to the Club Listserv posting questions and comments for other members
And many more!
So what are you waiting for??  Join now and start riding with OCC!