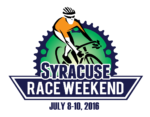 2016 Syracuse Race Weekend – time trial start times will be posted after registration closes on July 6th.  Start times are expected by Friday July 9th.
2016 Time Trial Start Times (PDF) (Updated Friday July 9th 5:44 AM)
The latest update to the TT start times reflect day-of registrations and several people who changed categories at registration.  Otherwise start times are the same as those published on July 8th, 2016.