Welcome to Syracuse Race Weekend!
(Formerly the Tour de Syracuse)
Syracuse Race Weekend is a three-day, four event omnium.
Information on the 2015 Edition of Syracuse Race Weekend is being updated.  We expect to have all of the information on the site up-to-date soon.
Friday May 16th 2014: Marcellus Hill Climb starting in Marcellus NY.
A 15.5 Km Course starting from Marcellus Park, looping through town and ending on Seal Road, with a total climb of 928 feet, 50% of which happens in the last 2 Km,

Mass start with the first field leaving at 5:30 pm.
Saturday May 17th 2014: Pleasant Valley Time Trial and the  Onondaga Park Criterium
A 15 Km Time Trial will be staged from 

Marcellus Park

 with the race being run on Pleasant Valley Rd.

First rides leaves at 8:00 am,

Our classic Criterium will be held at

 Upper Onondaga Park

First field starts at 11:00 am.
Sunday, May 18th 2014: Road Race
The Road Race, in partnership with the Village of Tully, the Tully fire department, and the Tully school district, will be staged and started from the 

Tully Jr./ Sr. High School

 and connect with a modified version of the course we've used in previous years.  New for 2014: the course still includes the climbs up Song Mountain Road and Oak Hill Road, but this year we will have a sprint finish in Tully,

Every category except for the Jrs will complete at least one complete loop around the course, which is 56.9 km (35.4 miles).  For race categories doing two or three loops around the course, each additional loops add 44.1 km (27.4 miles),

Racers will complete either 35.4 miles, 62.8 miles or 90.2 miles,

First field leaves at 9:00 am.
Complete start times for each field can be found on the race flyer below.
Race Information
Course Information
Omnium Points Schedule
Volunteer Information
2013 Race Results
Neutral Race Support provided by:

USA Cycling Permit Number 2014-470: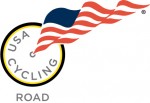 Registration for the Omnium opens November 1st, 2013:
Can't make the whole weekend?  No problem, you can also register for individual events:


Follow us on social networks::
 Race Bible:
(Available soon)
Syracuse Race Weekend Sponsors and Friends: